August 4, 2016

Flanders Make, the strategic research centre for the manufacturing industry, focuses on industry-driven technological research and innovation, together with and for large companies and SMEs. The research focus is on 4 technological domains: power electronics & energy storage, mechatronics & design methods, production processes and people-driven system development. This will, as a first step, yield product and process innovations in 3 fields of application: vehicles, machines and factories.
Contact person at Flanders MAKE is CEO Dirk Torfs.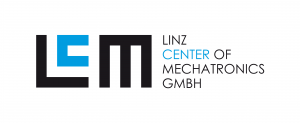 The Austrian Center of Competence in Mechatronics (ACCM) is fully integrated into the Linz Center of Mechatronics GmbH since 2013. The firm and brand ACCM does not operate any longer but forms the Comet K2 area of LCM a dynamic network with numerous national and international partners from science and industry.
This K2 area of LCM is funded as a competence center in the realm of Competence Centers for Excellent Technologies (COMET) the Austrian Federal Ministry for Transportation, Innovation & Technology, the Austrian Federal Ministry of Economics, Family & Youth and by the Province of Upper Austria.
Contact persons at LCM are CEO Gerald Schatz, CSO Johann Hoffelner and Head of Sales Markus Dibold.