Flanders Make, the strategic research centre for the manufacturing industry, focuses on industry-driven technological research and innovation, together with and for large companies and SMEs. The research focus is on 4 technological domains: power electronics & energy storage, mechatronics & design methods, production processes and people-driven system development. This will, as a first step, yield product and process innovations in 3 fields of application: vehicles, machines and factories.
Contact person at Flanders MAKE is CEO Dirk Torfs.
Germany's one and only Spitzencluster (Company-driven cluster for excellence) in mechanical engineering, It's OWL Clustermanagement GmbH (Intelligente Technische Systeme OstWestfalenLippe), represents a similar public private partnership organisation in Germany as DIMECC does in Finland.
Contact person at it's OWL is the managing director Günter Korder.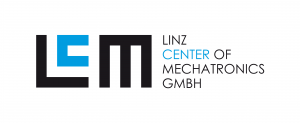 The Austrian Center of Competence in Mechatronics (ACCM) is fully integrated into the Linz Center of Mechatronics GmbH since 2013. The firm and brand ACCM does not operate any longer but forms the Comet K2 area of LCM a dynamic network with numerous national and international partners from science and industry.
This K2 area of LCM is funded as a competence center in the realm of Competence Centers for Excellent Technologies (COMET) the Austrian Federal Ministry for Transportation, Innovation & Technology, the Austrian Federal Ministry of Economics, Family & Youth and by the Province of Upper Austria.
Contact persons at LCM are CEO Gerald Schatz, CSO Johann Hoffelner and Head of Sales Markus Dibold.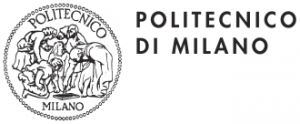 Politecnico di Milano (POLIMI) is a scientific-technological university which trains engineers, architects and industrial designers. The University has always focused on the quality and innovation of its teaching and research developing a fruitful relationship with business and productive world by means of experimental research and technological transfer.
POLIMI is in the top 50 universities in the world in four research areas (QS Rankings By Subject 2013 – Engineering and Technology):
Mechanical Aeronautical & Manufacturing Engineering
Computer Science & Information Systems
Civil & Structural Engineering
Electrical & Electronics Engineering
DIMECC's strategic partnership is operationalized especially through the Department of Management, Economics and Industrial Engineering (Prof. Marco Taisch) and the Department of Mechanical Engineering (Prof. Stefano Beretta).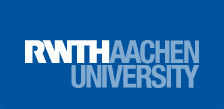 RWTH Aachen University (RWTH) is a place where the future of our industrial world is thought out. The University is proving to be a hotspot with increasing international recognition where innovative answers to global challenges are developed. RWTH is ranked globally 17th in machine building and mechanical engineering in QS rankings, and to the global top 100 university both in mechanical engineering and materials sciences in all rankings available.
DIMECC's strategic partnership is operationalized especially through the FIR Institute (Institute for Industrial Management, Prof.Dr. Volker Stich), the Laboratory for Machine Tools and Production Engineering (Prof. Dr. Christian Brecher), and the Cluster of Excellence "Integrative Production Technology for High-Wage Countries" (managing director Cathrin Wesch-Potente).

SYMME Laboratory is a research laboratory within the University Savoie Mont Blanc, France. It was created in 2006 to reinforce the strategic position of the university's mechatronics research by bringing together research groups already focusing on the subject: the Applied Mechanics Laboratory, the Annecy Instrumentation and Materials Laboratory, and the "systems control" group within the Computing, Systems, and Data and Knowledge Processing Laboratory. It has been recognized as a host team (EA4144) by the Research Ministry and is administratively part of the Polytech Annecy-Chambéry. It includes more than 80 members with one of the University of Savoie's largest laboratory budgets, including contracts with industry as well as national (ANR, FUI, etc.) and international public contracts (FP7). SYMME Laboratory is developing broad academic partnerships with national and foreign laboratories (Canada, Norway, Ireland, Switzerland, Algeria) with competitiveness clusters: Arve Industries, Plastipolis, and Minalogic and technological networks for businesses (Thésame, Savoie Technolac, etc.).
DIMECC's contact person is Laurent Tabourot, Professeur Polytech Annecy Chambéry, Directeur Laboratoire Symme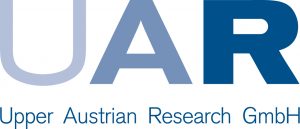 Upper Austrian Research GmbH is the leading company for non-university research in Upper Austria and a key player in the research, technology and innovation policy of the federal province of Upper Austria. It supports the province in the development of research programs and the strategic continued development of Upper Austria's key technologies and fields of action. Together with its associated companies it promotes innovative solutions at the crossroads where fundamental research meets applied research and offers businesses of every size access to R & D of the highest quality.
DIMECC's contact persons are CEO Wilfried Enzenhofer and Head of Technology / Strategy Management Klaus Oberreiter.