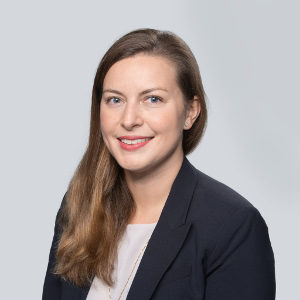 Manager, EU Relations & Collaboration
Email: doris.pryjma(at)dimecc.com
Tel. 358 40 840 6700
At DIMECC, Doris' role includes preparing and managing EU projects that have a special focus on supporting SMEs in the manufacturing industry via digitalization, sustainability, as well as upskilling and re-skilling. Doris is also responsible for DIMECC's Demobooster service that aims to boost innovation by providing a match-making platform for appliers and producers.
Doris has over 10 years of experience working in different areas such as research and education, project management, communication, marketing, and sales. She has international experience from Brazil where she lived for 5 years and also worked as an entrepreneur. Doris' educational background is in biomaterials engineering and she has also studied corporate communication, industrial management, and languages. She completed her Vocational Teacher Education studies at JAMK in 2020.
Key words: EU relations, collaboration, program planning, facilitation, Demobooster
Publications:
Perceptions of Roles and Characteristics of Buyers and Sellers in Business-to-Business Relationships (Doris Jansson, Mika Ojala, and Tommi Mahlamäki, working paper for IMP 2011 Conference)
Development and characterization of chitosan-plasmid DNA nanoparticles (Master of Science Thesis)