June 6, 2023
Manufacturing Performance Days (MPD) gathered the top management of the manufacturing industry, technology decision makers, experts, and technology and service providers from around the world in Tampere June 5-7.
The industry-reforming summit, Manufacturing Performance Days, gathered technology decision makers to Tampere to focus on the theme "Sustainable and Resilient Growth".
Industrial companies view the digital and green transition not only as a challenge but also as an opportunity. Cleaner and more efficient operations and methods open up new business opportunities, which must be seized quickly in the midst of global crises.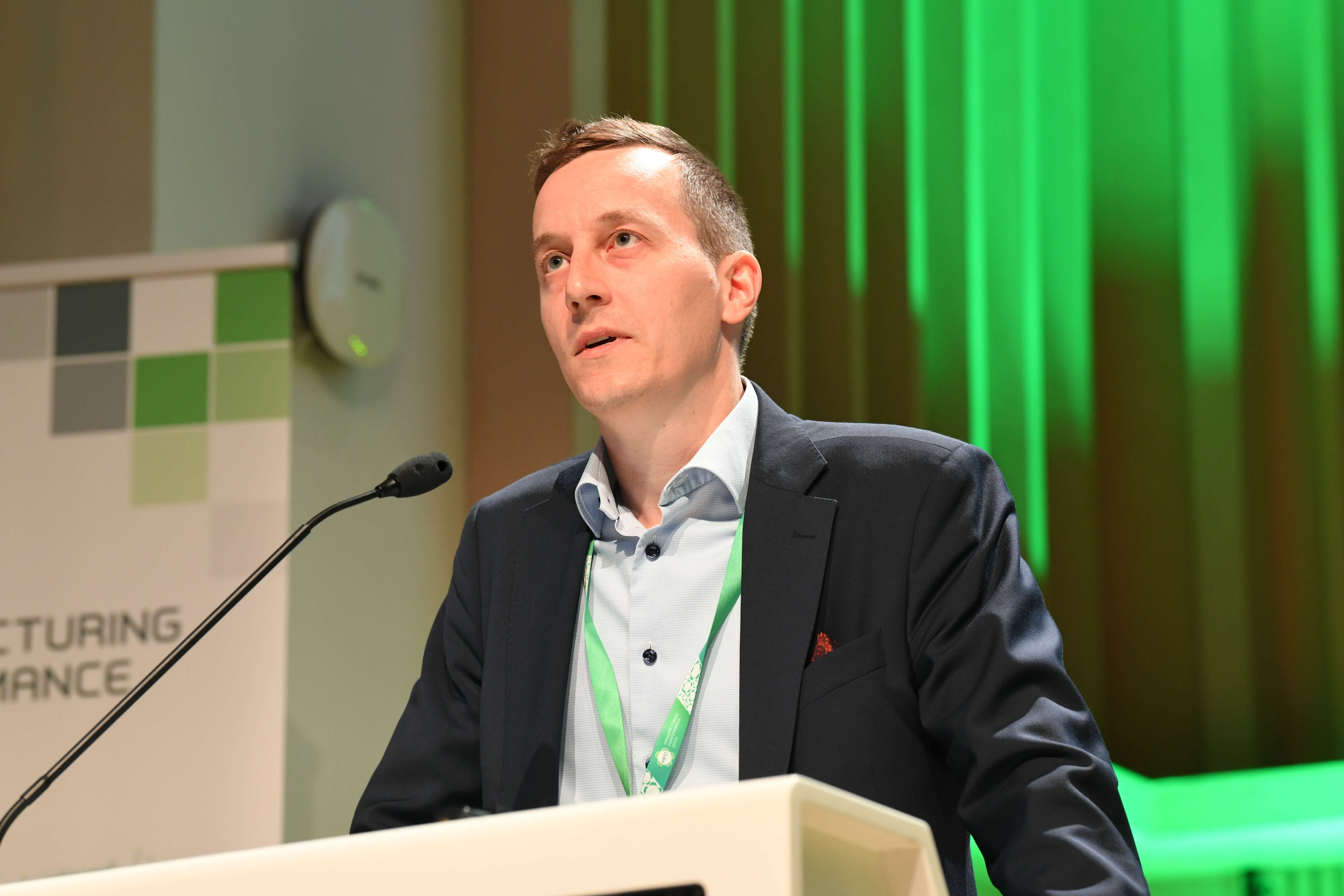 "MPD has established itself as a highly respected venue for discussions around the future of Manufacturing, combining perspectives from business and technology. This is the 8th time the event is organized in Tampere," said Chairman of MPD, Mikko Nyman, CEO of Fastems in the opening ceremony.
"Tampere is known as a home for down to earth, practical approaches. This is the spirit we are aiming at also in this event. While it's important to look into the horizon it's also important to continuously take steps forward. I hope that everyone participating will find food for thought related to the big picture, but also some ideas for the tangible next steps today," he added.
The program continued with presentation of John Deere's electric modular autonomous tractor.
In the exhibition area there was a robot that creates an improved version of itself. Noux Node, ABB Robotics, B&R Automation and Visual Components presented a demo based on a real customer case, where the ABB GoFa robot performs a task and at the same time its digital twin develops and updates better software for the robot.
The event continues until Wednesday, when the side events focus on how industrial companies are already utilizing additive manufacturing, i.e. 3D printing, and on artificial intelligence and industry.
Dr. Minna Lanz, Professor of Mechanical Engineering and Automation at Tampere University is the Scientific Co-chair of Manufacturing Performance Days.
Top of industry and digitalization as partners
The partners of the event are Beckhoff, Business Finland, Delfoi, DIMECC, FAME Ecosystem, Fastems, Siemens, Tampere University, Technology Industries of Finland, VTT, Federal Ministry for Climate Action, Environment, Energy, Mobility, Innovation and Technology of the Republic of Austria, Noux Node, SIXNET network, 3D Formtech, 3DStep, Advian, Amexci, ANDRITZ Savonlinna Works, Atostek, Brightplus, Citec, Corporate Sustainability Reporting Tool Project, CSC – IT Center for Science, Dekra, Delva, Elomatic, EOS, Etteplan, Fodesco, Fujitsu, ifm electronic Oy, KONE, Kongsberg Maritime Finland, Lillbacka Powerco, Machine Technology Center Turku, Mectalent, Mirka, Netum, Patria, Ponsse, Raute, Salon Metalelektro, Stereoscape, Teamviewer, Top Data Science, Turku Vocational Institute, Turku University of Applied Sciences, University of Turku, Vaisto, Valmet, Vilpe, Wärtsilä, Åbo Akademi, Ceterio, Lenz, PipeCloud, Twinverse and A.Spire, Cecimo, Deutsch-Finnische Handelskammer, The European Factories of the Future Research Association (EFFRA), Manufuture EU, Orgalim, Tampere Chamber of Commerce and the City of Tampere.