May 3, 2023
In the Manufacturing Performance Days event this summer, technology leaders discuss the future challenges and opportunities of the manufacturing industry, which are based on automation, electrification, batteries, circular economy, and reuse.
The industry-reforming summit, Manufacturing Performance Days, taking place in June in Tampere, focuses on the theme "Sustainable and Resilient Growth".
One of MPD's partners is the fast-growing and highly innovative company, Beckhoff Automation, which operates worldwide, boasting a turnover of 1.5 billion and employing approximately 6,000 people.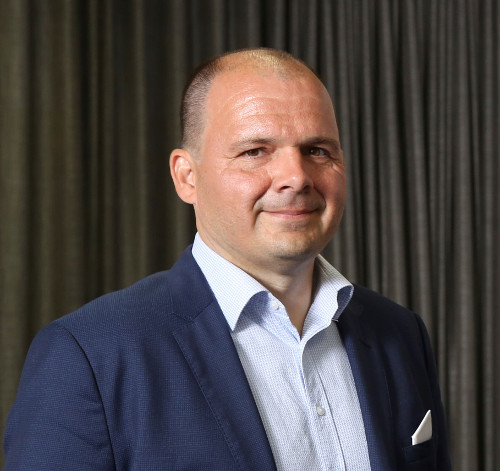 "The manufacturing industry is changing rapidly. Companies face significant demands from the market, as they must reduce the consumption of raw materials, energy, and other consumables. Simultaneously, they grapple with a severe shortage of skilled labor. How can these challenges be overcome? The current situation necessitates new performance standards for machines and production lines. Automation systems, including various types of robotics and kinematics, are evolving rapidly to address this issue. By implementing higher levels of automation, we can achieve more resilient production with a smaller environmental footprint. This also helps to decrease the overall demand for labor. Beckhoff Automation, a leader in innovation, has a proven track record of successfully integrating new automation technologies," says Managing Director Mikko Uuskoski, Beckhoff Automation.
Technology speakers from the top of the industry
MPD 2023 gathers the top management of the manufacturing industry, technology decision makers, experts, and technology and service providers from around the world in Tampere. Dr. Minna Lanz, Professor of Mechanical Engineering and Automation at Tampere University is the Scientific Co-chair of Manufacturing Performance Days.
The event will be opened by MPD Chairman Mikko Nyman, CEO of Fastems, and Andre Klein, who will present John Deere's electric modular autonomous tractor.
The speakers also include, among others Dr. Dirk Didascalou, CTO, Siemens Digital Industries, Juha Mäkitalo, CEO, Pemamek, Dr. Pekka Tiitinen, Managing Director ABB Finland, Mikko Uuskoski, Managing Director, Beckhoff Automation, Amy Chen, CIO, KONE, Mika Laitinen, Solution Sales Director, Fastems, Timo Laitinen, Vice President, BU Rock Drills, Sandvik Mining and Construction Oy, Malte Lohan, Director General of Orgalim, Europe's Technology Industries, Soili Mäkinen, Senior Vice President, Sustainable Business Development, Cargotec Oyj, Annamaija Mäki-Ventelä, Project Director, Operations, Patria, Giuseppe Saragò, Director, Manufacturing Excellence, Wärtsilä, Mikko Veikkolainen, CTO, Kempower, Dr. Riikka Virkkunen, Professor of Practice, VTT and Dr. Valtteri Vuorisalo, Head of Trusted Society, Fujitsu.
Manufacturing Performance Days is known for its side-events, where the latest technology information and business applications open views and actions to the Future. This year, the themes of the accompanying seminars are, for example, human-centered industrial metaverse, Smart Manufacturing business opportunities in Germany, future competences in manufacturing, AI in industry and the possibilities of 3D printing and additive manufacturing.
As usual, MPD offers opportunities for factory visits, which this year are Fastems technology center and the Sandvik factory.
Top of industry and digitalization as partners
The partners of the event are Beckhoff, Business Finland, Delfoi, DIMECC, FAME Ecosystem, Fastems, Siemens, Tampere University, Technology Industries of Finland, VTT, Federal Ministry for Climate Action, Environment, Energy, Mobility, Innovation and Technology of the Republic of Austria, Noux Node, SIXNET network, 3D Formtech, 3DStep, Advian, Amexci, ANDRITZ Savonlinna Works, Atostek, Brightplus, Citec, Corporate Sustainability Reporting Tool Project, CSC – IT Center for Science, Dekra, Delva, Elomatic, EOS, Etteplan, Fodesco, Fujitsu, ifm electronic Oy, KONE, Kongsberg Maritime Finland, Lillbacka Powerco, Machine Technology Center Turku, Mectalent, Mirka, Netum, Patria, Ponsse, Raute, Salon Metalelektro, Stereoscape, Top Data Science, Turku Vocational Institute, Turku University of Applied Sciences, University of Turku, Vaisto, Valmet, Vilpe, Wärtsilä, Åbo Akademi, Ceterio, Lenz, PipeCloud, Twinverse and A.Spire, Cecimo, Deutsch-Finnische Handelskammer, The European Factories of the Future Research Association (EFFRA), Manufuture EU, Orgalim, Tampere Chamber of Commerce and the City of Tampere.