November 10, 2020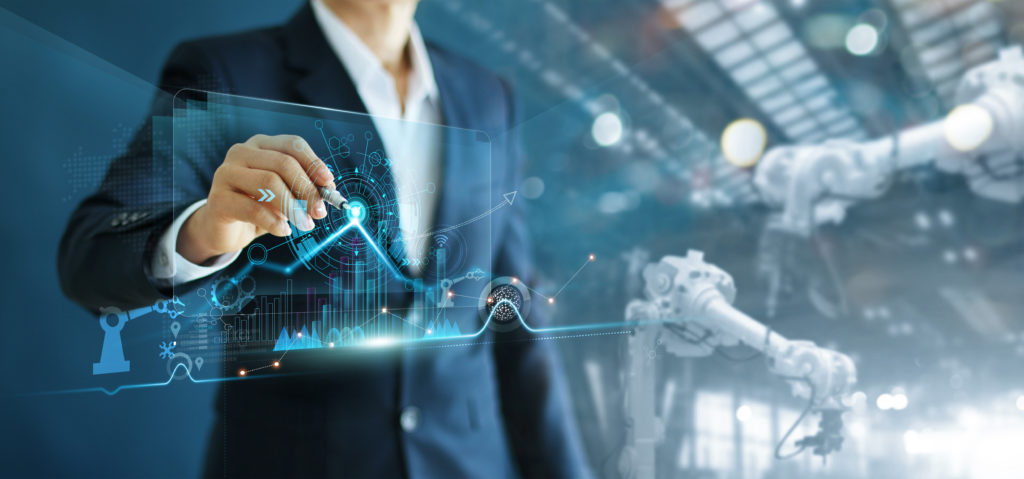 Finland's first Industrial Data Sharing Day brought together key partners of industry and the research world. In the event arranged by Business Finland and DIMECC, the summary was that those who participate in data sharing will win in the global competition. Finland has great potential in this trust-based business, as it has both world-class information security expertise and a trust-based business culture.
"Business Finland and DIMECC wanted to provide Industrial Data Sharing Day as a forum to bring different expertise together, because strong national cooperation network and updated information on where companies and research are going at the moment are keys for companies to succeed also internationally", says Harri Kulmala, CEO of DIMECC Oy. Industry also wants to actively influence EU policies.
"The fundamental reason for the industrial companies not to share their data is the lack of trust. Many industrial companies are too afraid to even consider opening their data. The fact that today there are numerous internal development projects in many companies, large and small, allover Finland evidence that the power of data and value of advanced algorithms are well recognized", says Toni Mattila, Program Director of Business Finland program Sustainable Manufacturing Finland.
The development efforts are mostly focused on just functions within a company. Opening information sources throughout the whole value chain would enable many benefits for production control or supply chain management through employment of advanced AI algorithms.
"The shock that the COVID19 pandemic caused to the global supply chains made clear that significant improvements are needed what comes to the resiliency of global supply chains to disruptions of this magnitude. Functioning industrial data sharing models for improved supply chain resiliency is just one example of the immediate value of industrial data sharing. But, as mentioned, building the industrial platform economy start with building trust between partners and that we should start today", says Mattila.
Business Finland currently has three programs where the above discussed matters are of essence: AI Business, Digital Trust, and Sustainable Manufacturing.
Combined data completes the picture
Both Finnish and European data sharing models and ideas were presented at the Industrial Data Sharing Day. These have emerged for a wide variety of purposes and as both small startups and large association-based consortia. The aim of data sharing is basically to combine data from different companies to get a more complete picture of, for example, material recycling, the efficiency of the delivery network or customer value-creating services.
Robin Gustafsson, a professor at Aalto University, said on the basis of an analysis made at the beginning of the year that industry should now invest in the production of digital goods and that the public sector should fund the ecosystem-like development of such joint ventures. Konecranes CEO Tapani Tilus presented how the company had invented the Agilon system for automating inventories after developing long-term logistics expertise and analyzing a new business area. Tapani Kiiski, CEO of Raute, described how a company with roots in mechanical wood processing and too limited development resources to operate alone in an opening digital world participates in data sharing. This is why Raute has actively applied for DIMECC projects and cooperation in its own industry networks. Both Konecranes and Raute are active members of the Intelligent Industry ecosystem. The ecosystem has been the first in Finland to set up the data-driven business development path called for by Gustafsson.
Examples of business-to-business data collaboration were obtained from DIMECC's InDEx program's Prima Power and Elekmerk data sharing platform, presented by Prima Power's Digital Solutions and Strategy Developer Valeria Boldashova.
It is known in industrial companies that the competitiveness of the coming years will be created from the utilization of data.
"The winner of the next industry Olympics will go to the participant in data sharing, congratulations in advance," says Harri Kulmala, CEO of DIMECC Oy, which organized its 13th annual seminar in connection with the Industrial Data Sharing Day.