June 21, 2019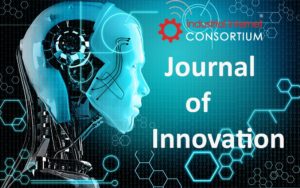 The 11th edition of The Industrial Internet Consortium Journal of Innovation focuses on Artificial Intelligence (AI), a topic dominating the IoT discussion in both the public and private sectors. Knowledge Reasoning, Planning, Machine Learning, Natural Language Processing, Computer Vision and Robotics are aspects of AI with a direct relationship to IoT. Equally important is how ethics plays into the equation of your AI/IoT integration. There is much to consider regarding AI. What are the potential benefits that AI brings to the table? How should you address it in your organizations' overall strategic and implementation approaches to AI and IoT?
The journal features articles on the AI skills gap, refining AI strategy, trustworthiness and much more.
Find the DIMECC article on "Bridging the Artificial Intelligence Skills Gap in the Machine Manufacturing Industry" here.
Journal of Innovation on Artificial Intelligence here.