February 20, 2020
DIMECC's Business Model Academy (BMA) helps companies identify and deploy data-driven business models.
BMA helps business leaders adopt systematic approach for creating and implementing profit-generating ideas that leverage existing products and solutions, markets, customer relationships, and infrastructure.
BMA TAKEAWAYS IN A NUTSHELL
Concepts and models for data-driven business models.
Common language to strategise/discuss business model transformation.
Components, features and patterns for defining new business models.
Systematic tools for understanding the current situation (readiness and maturity analysis, business drivers, business model experimentation).
Guidelines for designing transformation roadmaps.
Roles of capabilities, competences and skills that are needed in the implementation.
CONTENT OF BMA MODULES
1. Introduction to data-driven business models
• Basics of business models and their components
• Business model archetypes
• Role of data and analytics
2. Current situation analysis
• Analysis of current situation
• Drivers and opportunities supporting company transformation
• Readiness and maturity analysis tools
3. Enabling advanced data driven business models
• Technology related enablers, data & information related enablers, process enablers, and organizational enablers
4. Roadmapping data-driven business models
• Role of capability, competence and skills development
• Impacts to company finances
• Realistic roadmaps for company transformation
TRAINING METHODS:
Pre-work:
– Introduction to the next module's theme.
– Relevant articles and/or videos.
– Lectures will build on top of the pre-work material.
Lecture:
– Combination of theory, discussion and practical exercises.
– Case examples from real life and real companies.
Homework:
– Deepen your knowledge on the topics presented in the lectures.
– Check your understanding.
– Support for your course project.
Course Project:
Course project gives to the participants an opportunity to use course learnings in the context of their own company. Homework assignments support and guide the participants.
Concrete project objectives are:
– Identify parts of your company that could benefit from advanced data-driven business models.
Contact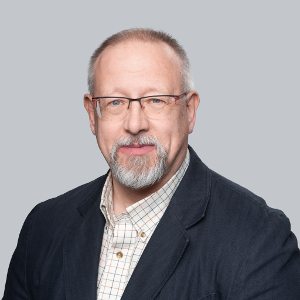 Risto Lehtinen
Program Manager
+358 50 555 3900
risto.lehtinen(at)dimecc.com