March 16, 2023
Manufacturing Performance Days event in June presents top speakers on industrial digitalization. The focus of the event is the industry's green and digital transition, where the sustainability and resilience of supply chains and operating models are rethought.
The industry-reforming summit, Manufacturing Performance Days (MPD), focuses on the theme "Sustainable and Resilient Growth". The future challenges and opportunities of the manufacturing industry are based on automation, electrification, batteries, service-based business models, circular economy and reuse.
The themes of electrification and cyber security are close to Kempower, which is a strongly growing manufacturer and provider of fast charging devices and solutions for electric vehicles.
"Traffic is becoming electrified at an enormous speed, but at the same time it is also being digitized and connected to information networks. This brings a lot of new opportunities, as long as security and cyber security are taken care of," says Mikko Veikkolainen, CTO at Kempower.
The themes are also approached from the perspective of Cargotec, which supplies cargo handling machines and equipment for ships, ports, terminals and local traffic.
"Electrification of mobile work machines and drives is one of the key sustainability themes of engineering. In addition, through continuous increase of automation and introduction of new solutions both leading to reduction of CO2 emissions in logistics, we at Cargotec contribute to the responsible green transition", says Soili Mäkinen, Senior Vice President of Sustainable Business Development at Cargotec Oyj.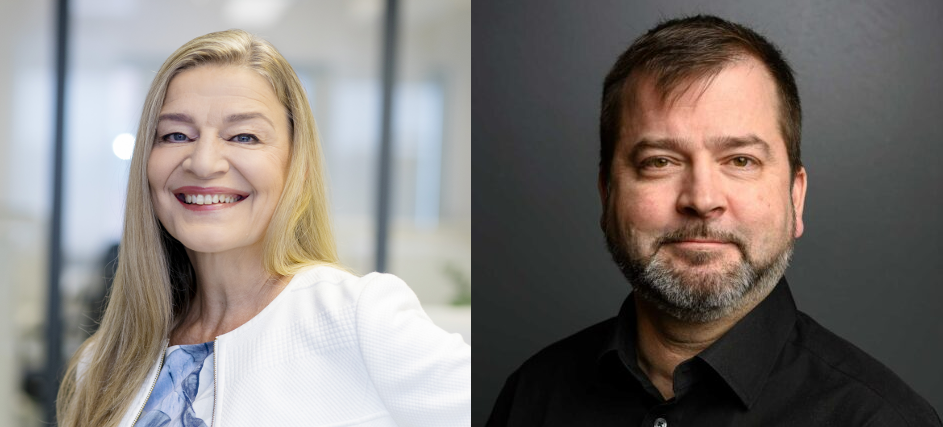 Future is made by investing in new
International guest speakers include Dr. Dirk Didascalou, Chief Technology Officer of Siemens Digital Industries, and Mr. Andre Klein from John Deere.
The list of speakers also includes Dr. Pekka Tiitinen, Managing Director, ABB Finland, Mikko Uuskoski, Managing Director, Beckhoff Automation, Finland and Annamaija Mäki-Ventelä, Project Manager, Patria.
The main message of technology decision makers is that the future is made by investing in the new, both in the development of technology and business models.
Dr. Minna Lanz, Professor of Mechanical Engineering and Automation at Tampere University is the Scientific Co-chair of Manufacturing Performance Days.
MPD 2023, now in its eight year will gather the top management of the manufacturing industry, technology decision makers, experts, and technology and service providers from around the world in Tampere.
The partners of the event are Beckhoff, Business Finland, Delfoi, DIMECC, Fastems, Siemens, Tampere University, Technology Industries of Finland, VTT, 3DStep, CSC – IT Center for Science, Fujitsu, ifm electronic Oy, Machine Technology Center Turku, Netum, Top Data Science, Turku Vocational Institute, Turku University of Applied Sciences, University of Turku, Vaisto, Åbo Akademi, PipeCloud and A.Spire, Cecimo, Deutsch-Finnische Handelskammer, The European Factories of the Future Research Association (EFFRA), Manufuture EU, Tampere Chamber of Commerce and the City of Tampere.
Previous MPDs in 2017 and 2019 attracted about 800 visitors to Tampere. In 2019, the event was organized by around 70 partner organizations.
Manufacturing Performance Days "Sustainable and Resilient Growth" Tampere Hall, June 5–7, 2023.
MORE INFORMATION
Scientific Co-chair Minna Lanz, Professor, Tampere University, +358408490278, minna.lanz@tuni.fi
Operative Co-chair Harri Kulmala, CEO, DIMECC Ltd. +358 40 840 6380, harri.kulmala@dimecc.com
MPD confirmed speakers:
Dr. Abayomi Baiyere, Associate Professor, Copenhagen Business School
Dr. Dirk Didascalou, CTO, Siemens Digital Industries
Andre Klein, Product Engineer, External Relations John Deere GmbH & Co. KG
Mika Laitinen, Solution Sales Director, Fastems
Timo Laitinen, Vice President, BU Rock Drills, Sandvik Mining and Construction Oy
Dr. Andrew Lynch, CIO, IMR (Irish Manufacturing Research)
Soili Mäkinen, Senior Vice President, Sustainable Business Development, Cargotec Oyj
Annamaija Mäki-Ventelä, Project Director, Operations, Patria
Raimo Puro, CEO, Delfoi
Giuseppe Saragò, Director, Manufacturing Excellence, Wärtsilä
Ulrich Seldeslachts, CEO, LSEC
Dr. Pekka Tiitinen, Managing Director, ABB Finland
Mikko Uuskoski, Managing Director, Beckhoff Automation, Finland
Mikko Veikkolainen, CTO, Kempower
Speaker bios are available here.