January 30, 2023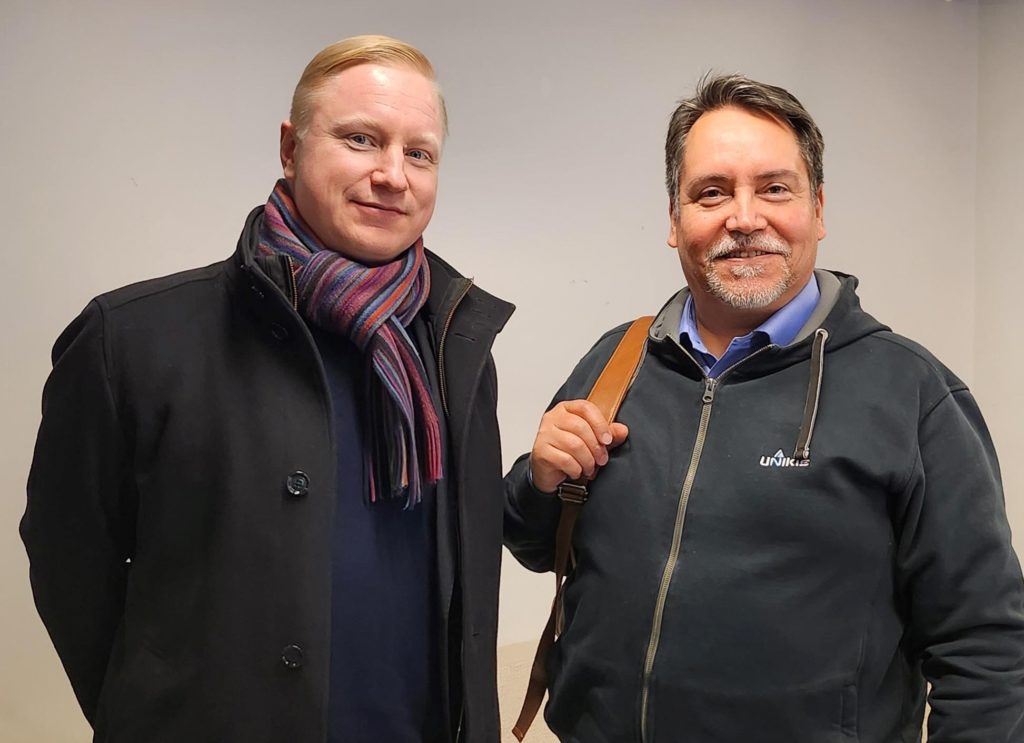 The new chairman of the VAMOS Ecosystem takes companies to a new level through co-creation
Companies specializing in smart spaces and autonomous mobility technologies come together in the VAMOS ecosystem (Ecosystem for Autonomous Mobility in Smart Spaces). The companies that make up the ecosystem create solutions based on smart space technologies and autonomous mobility. For example, companies in robotics, sensor technologies, charging solutions, navigation and safe real-time processes can cooperate to speed up the development of new solutions and improve the offering of overall solutions.
"The VAMOS Ecosystem has reached a good pace. We are launching several different co-creation projects, which enable our companies to progress to a whole new level", says Timo Kupsa, CEO of Ceterio and former Vice Chairman of the ecosystem who was elected as the new Chairman.
"For Ceterio, the VAMOS Ecosystem brings significant networking and internationalization opportunities, which as a new company would be difficult to obtain otherwise. On the other hand, Ceterio brings know-how to the ecosystem and the right customer environments in terms of robotics and smart facilities, from which other operators can also benefit," says Kupsa.
Kari Pulkkinen, Unikie's Director of Business Development, was elected as the new Vice Chairman.
"VAMOS is a very important industry networking platform for Unikie. A good example of the ecosystem's practical cooperation is the electric bus, which is located at Unikie's Smart Space research center in Turku. We use the bus in research and product development together with VTT," says Pulkkinen.
Development of forerunner solutions
The ecosystem operates in a company-led manner and its goals are determined by their needs. VAMOS is facilitated by DIMECC.
"In the VAMOS Ecosystem, technologies are diversely represented, and we get the best expertise at one table. In this way, we are able to develop forerunner solutions that no single company could do alone. Rapid development and the overall solution offering will decide the market for autonomous mobility and smart spaces", says Senior Ecosystem Lead Sanni Siltanen from DIMECC Ltd.
The members of the VAMOS Ecosystem include Cargotec (automated terminal), Ceterio (autonomous service robots), Deal Comp (embedded computing for autonomous mobility), GIM (mobile robotics), Huawei (camera and sensor stack), Immersal (visual positioning , augmented reality), Kempower (electric vehicle charging solutions), Mevea (digital twins and real-time simulations ), Murata (MEMS sensors), Nordic Inertial (navigation and positioning solutions), Plugit (electric vehicle charging services), Posiva (nuclear fuel disposal), Rightware (automotive user interface technology), Solteq (logistics), Unikie (automated valet parking, secure real-time processes, situational awareness solutions) and VTT  Technical Research Centre of Finland Ltd. (automatic vehicle technology and designed operating environments for automatic driving systems). The ecosystem is financed by the participating companies and Business Finland.