December 3, 2019
Finnish National MANUFUTURE Related Initiatives:
• Industry driven DIMECC programmes and projects
DIMECC is the national contact point and representative of MANUFUTURE European Technology Platform in Finland. DIMECC is the leading co-creation platform and ecosystem for digital transformations built on a network of 2.000+ R&D&I professionals, 400+ organizations, 69 shareholders.
Website: www.manufuture.org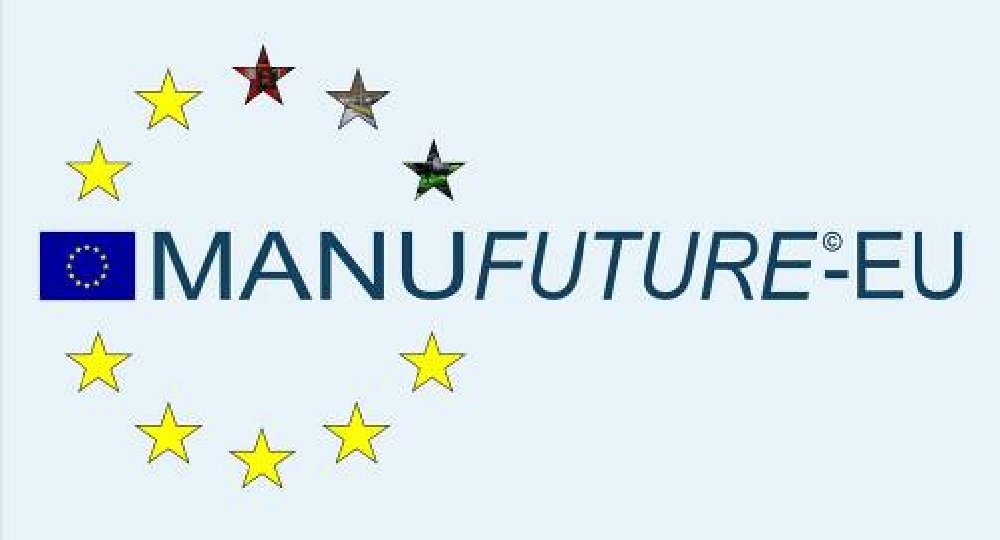 MANUFUTURE ETP
MANUFUTURE is a European Technology Platform (ETP) and was established in 2003 as "an industry-led stakeholder forum recognized by the European Commission as a key actor in driving innovation, knowledge transfer and European competitiveness". The mission of MANUFUTURE is to propose, develop and implement a strategy based on Research and Innovation, capable of speeding up in manufacturing industry the rate of industrial transformation to high-value-added-value products, processes and services, securing high-skills employment and winning a major share of world Manufacturing output in the future knowledge-driven economy.
MANUFUTURE is targeting
• To create the Manufuture a knowledge community increasing the engagement of industrial stakeholders
• To share the strategy for building a Competitive and Sustainable Manufacturing in Europe, focusing on the financing of strategic manufacturing R&D activities
• To mobilize and secure additional financial resources
• To promote, at all political and public levels, a positive public image of manufacturing
• To strengthen cooperation with other ETPs
• To maximize innovation and economic results, ensuring effective execution of the European Frame Programmes
• To implement the strategy for international networking and cooperation
MANUFUTURE Management Structure

• High Level Group – HLG
As the governing body of the Manufuture Platform, the HLG sets-up the strategy related to maintaining European leadership in Manufacturing. Harri Kulmala from DIMECC is a member of the HLG.
• Implementation Support Group (ISG)
The ISG coordinates all the work in the platform and provides the secretarial support. Antti Karjaluoto from DIMECC is member of the ISG.
MANUFUTURE Conferences

MANUFUTURE Conferences have been organized since 2003 in EU Presidency countries.
• MANUFUTURE 2003 – European Manufacturing of the Future: Role of Research and Education for European Leadership, Milan, Italy
• MANUFUTURE 2004 – European Manufacturing of the Future: Making Research Work, Enschede, The Netherlands
• MANUFUTURE 2005 – Making it in Europe, Derby, UK
• MANUFUTURE 2006 – Implementing the Manufuture Strategy, Tampere, Finland
• MANUFUTURE 2007 – Constructing a Sustainably Competitive Europe, Porto, Portugal
• MANUFUTURE 2008 – European regions and SMEs for implementing manufacturing strategic priorities, Saint Etienne, France
• MANUFUTURE 2009 – Implementation of a Sustainable European Manufacturing Industry, Gothenburg, Sweden
• MANUFUTURE 2011 – West and East Europe in global High Added Value manufacturing – facts of today and challenges of tomorrow, Wroclaw, Poland
• MANUFUTURE 2013 – View on Horizon 2020: sustainable re-industrialisation of Europe, Vilnius, Lithuania
• MANUFUTURE 2015 – Strategic investments in European manufacturing to win global challenges, European Convention Center Kirchberg, Luxembourg
• MANUFUTURE 2017 – Moving Up the Value Chain, Tallinn, Estonia
• MANUFUTURE 2019 – Sustainable Smart Manufacturing, Helsinki, Finland
Read more about the MANUFUTURE 2019 Conference here.