March 27, 2023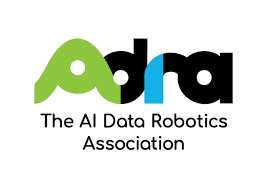 The AI, Data and Robotics Association (Adra, asbl) was founded on May 21, 2021, by five European organisations: BDVA, CLAIRE, ELLIS, EurAI and euRobotics .
Adra was created as the private side of the European Partnership on AI, Data and Robotics, one of the European Partnerships in Cluster 4 (digital, industry, and space) in Horizon Europe. The Partnership was officially launched when Adra signed an MoU with the European Commission on June 23, 2021.
To deliver the greatest benefit to Europe from AI, Data and Robotics, this Partnership will drive innovation, acceptance and uptake of these technologies.
By 2030, European sovereignty is expected in the development and deployment of trustworthy, safe and robust AI, Data and Robotics, compatible with EU values and regulations.
Both of the Horizon 2020 partnerships, Big Data Value PPP and SPARC PPP, achieved high impact by enhancing cohesion and engagement within the Data and Robotics ecosystems and communities. This new Partnership builds on the work of these prior partnerships and the broader European AI community.
This Partnership is the European focal point for AI, Data and Robotics, and the entry point for organisations willing to collaborate and shape directly with the European Commission the direction these three domains of application will take.
In July 2022, Adra contributed to the launch of the Adra-ecosystem (Adra-e).
This new European project is a coordination and support action aimed at ensuring the success of the AI, Data and Robotics Partnership set up by the European Commission, notably by supporting Adra's activities. It aims at connecting the AI, Data and Robotics communities, map the ADR landscape, raise awareness, stimulate adoption, develop standards and ensure sustainability in time.
Adra Association web page is available here.
See the list of Adra members here.
The contact person for Adra in DIMECC is seppo.tikkanen(at)dimecc.com