October 13, 2020
DIMECC's Service Solutions for Fleet Management (S4Fleet, DIMECC 2017) program was designed to support industrial firms' digital transformation toward advanced fleet-level service systems. It included 23 firms and six research institutes that together developed new knowledge and solutions in the domains of strategy, operations and technology for fleet-level servitization. The program was part of the Finnish Public Private Partnership (PPP) research policy at the time, including private funding from companies, private sector leadership, and public funding from Business Finland.
The timing for such a transformational program was perfect: information technologies and systems were already available to enable remote monitoring and analytical solutions for the installed base of equipment, and industrial firms had already realized the potential with intensified customer collaboration through services. Before the program, DIMECC and its partners had already made significant investments into industrial servitization in 2010 – 2016, particularly through the Future Industrial Services program (FutIS, DIMECC 2016), with the support of PPP funding from Business Finland.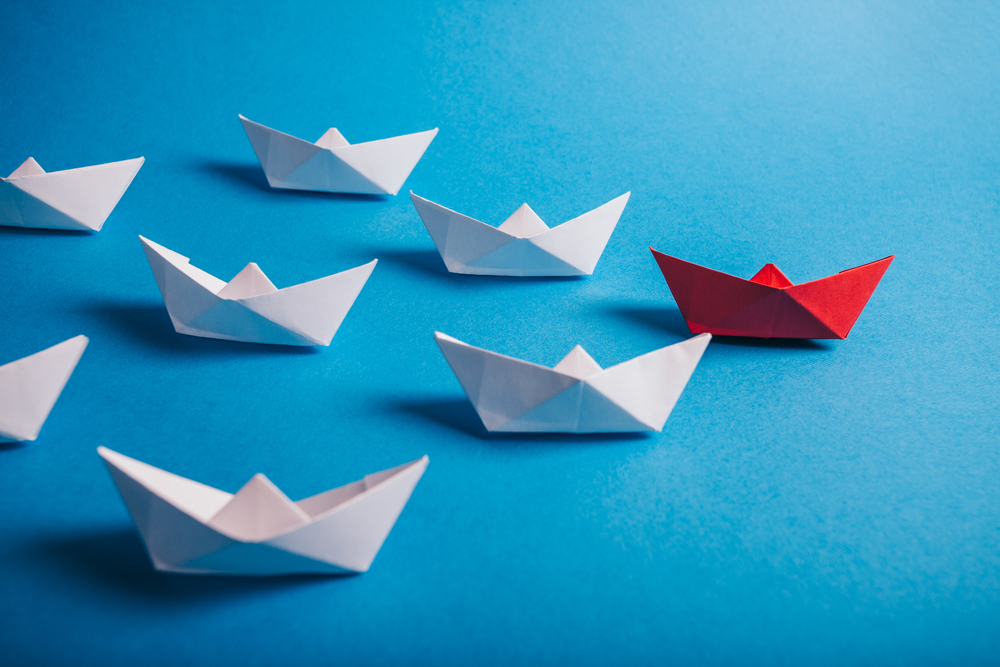 The S4Fleet program was designed to last for five years in the DIMECC program map, but the public funding was shortened to three years during the program preparations due to the political decision to cut down PPP funding. The participating research institutes faced a challenge: they had very ambitious goals for completing doctoral theses through the research made in the program, but with an ordinary duration of 4-6 years for a doctoral thesis, a three-year program could only be used for partial thesis projects (typically framework development, data collection, and partial analysis and publication). That implied that work towards the intended doctoral theses as the pursued academic outcomes from the program had to be continued after the program through other funding mechanisms.
Almost three years have passed since the end of the S4Fleet program. The practical results and implications of S4Fleet were reported at the end of the program in a final report (DIMECC 2017). Now, we finally have enough data to report what happened with the doctoral theses intended and pursued through the program.
Post-program deliverables
Management research is published in journals whose publication policies govern the pace with which scientific results become available to readers. The majority of doctoral theses in the S4Fleet program are compilation publications, including 3-7 published or accepted articles and an introductory section. This implies that the articles must be accepted first and compiled and integrated logically through the introductory section, before the thesis can be officially examined and publicly defended. After writing the thesis, the examination process itself may take 4-8 months or even longer, depending on the examiners' timetables.
What have the research institutes done to enable the completion of doctoral theses from the studies made in the S4Fleet program? Researchers and professors have acquired additional funding through other research projects, foundation grants, university doctoral schools, and personal scholarships. The research teams have continued collaboration to write the scientific papers, revise them based on critical feedback, and get them published. The researchers have patiently worked with the data and their analyses, to fulfill the goals set in the beginning of S4Fleet program. To some extent, collaboration with the S4Fleet companies has also continued, to possibly extend the datasets and at least gain publication approvals for papers and thesis sections.
With these challenging conditions for compilation theses and the end of S4Fleet program funding in 2017, the research institutes involved in S4Fleet program are extremely pleased to report the post-program deliverables that have accumulated after the S4Fleet program. Altogether 22 doctoral theses have resulted from the S4Fleet program, with 17 of them already completed and at least five more to appear soon. Below, we list all doctoral theses completed during and after the S4Fleet program. The table also includes links to the full theses so that readers can find them easily.
We thank DIMECC, Business Finland, and the companies and research institutes involved, for the fantastic research environment to study industrial servitization and service solutions for fleet management. The research will continue!
Authors
Miia Martinsuo, Tampere University (miia.martinsuo@tuni.fi)
Timo Kärri, LUT University
Risto Rajala, Aalto University
Teemu Laine, Tampere University
Helena Kortelainen, VTT Technical Research Centre of Finland
Marko Kohtamäki, University of Vaasa
Marko Nieminen, Aalto University
Kari Koskinen, Tampere University
Pekka Töytäri, Aalto University
List of doctoral theses from DIMECC's S4Fleet program
Kirjoittaja, tutkimuslaitos
Vuosi
Otsikko ja linkki
Boldosova Valeria, University of Vaasa
forthcoming
Power of storytelling in big data analytics.
Eloranta, Ville,

Aalto University

2016
Servitization, strategy and platforms.
Gao, Shan,

Aalto University

2020
Digital transformation in asset-intensive industries: Systemic constraints and synchronized change. http://urn.fi/URN:ISBN:978-952-60-3959-6
Haghighat Khajavi, Siavash,

Aalto University

2018
Improving additive manufacturing enabled operations – A forward looking empirical study.
Hakanen, Esko, Aalto University
2018
Platform-based exchange: New business models in technology industries.
Herala, Antti,

LUT University

2018
Benefits from open data: Barriers of supply and demand of open data in private organizations. https://lutpub.lut.fi/handle/10024/158560
Huikkola, Tuomas,

University of Vaasa

2017
Escaping the commoditization trap by going downstream: how does a manufacturer manage its capabilities to create wealth from solutions?
Jähi, Markus, VTT / Tampere University
2020
Customer involvement in industrial service portfolio development.
Kinnunen, Sini-Kaisu,

LUT University

2020
Modelling the value of fleet data in the ecosystems of asset management.
Kunttu, Iivari, University of Vaasa
2017
Boundary considerations and joint learning in knowledge-intensive R&D collaboration.
Lindholm, Anni, Tampere University of Technology
2018
Developing management accounting for long-term decision-making: Empirical examinations from the customer and supplier perspectives.
Mahlamäki, Katrine, Aalto University
forthcoming
Impact of user experience on the quality of manually collected maintenance data.
Metso, Lasse,

LUT University

2018
Information-based industrial maintenance – an ecosystem perspective.
Momeni, Khadijeh, Tampere University
2019
Service integration in the downstream value chain of project-based firms.
Rekonen, Satu,

Aalto University

2019
Managing for knowledge creation in exploratory projects. http://urn.fi/URN:ISBN:978-952-60-8638-5
Stormi, Kati, Tampere University
forthcoming
Machine learning and advanced analytics in managing services for fleet
Talaoui, Y., University of Vaasa
forthcoming
The interplay between business intelligence and strategy.
Vainio, Henri, Tampere University
forthcoming
Knowledge based dynamic multi-agent fleet control simulation framework
Vaittinen, Eija, Tampere University
2019
Service readiness during manufacturers' servitization. http://urn.fi/URN:ISBN:978-952-03-0974-9
Vuorinen, Lauri, Tampere University
2019
Managing value creation in temporary organizations. http://urn.fi/URN:ISBN:978-952-03-1308-1
Ylä-Kujala, Antti,

LUT University

2018
Inter-organizational mediums: current state and underlying potential.
Öhman, Mikael, Aalto University
2019
Design science in operations management: extracting knowledge from maturing designs.
References
DIMECC (2016) Future Industrial Services. Final report 1/2016. DIMECC publications series no. 9.
DIMECC (2017) S4Fleet – Service Solutions for Fleet Management. Final report 6/2017. DIMECC publications series no. 19.