June 13, 2023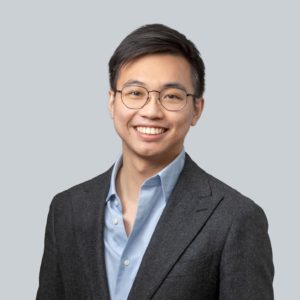 Phong Truong works in DIMECC as Ecosystem Facilitator for VAMOS Ecosystem for Autonomous Mobility in Smart Spaces. We had a chat with Phong, who specializes in design thinking. He shed some light on his thoughts in driving the ecosystem.
How does design thinking help in facilitating an ecosystem?
"It's amazing to see a big number of definitions everywhere, yet no official one has been agreed. To me, design thinking is a mindset, an approach, and a method that embraces user-centricity, questions existing assumptions, and sees things from multiple perspectives for problem solving. Whether it is a mindset, approach, or method depends on how you utilize it," says Phong.
Problem framing is key in design thinking. "Love the problem, not the solution is what I was usually told when I started studying design thinking at Aalto University," says Phong. Nowadays, these wicked problems cannot be solved directly, at least not in how they were originally presented. Putting ourselves in the shoes of our customers and users, and of course, challenging the existing assumptions we had on the topic is required to see it from different viewpoints. "Only then we can find out what the problem or the question really is".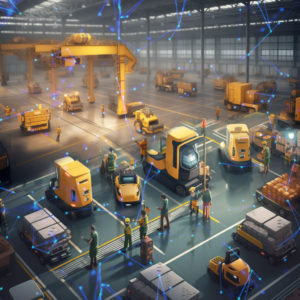 In facilitating an ecosystem, it is important to realize, what it was really established for.
"For example, in the VAMOS ecosystem, I don't think moving people and goods autonomously, as many might infer so from its name, is the question we are answering. I believe it is how might we create a better experience for moving people and goods while achieving higher efficiency and sustainability. The autonomous part then follows as one of the enablers."
Assisting technology innovation with a more human-centric approach
Phong holds an MSc. from Aalto University, specializing in design thinking and human-centered urban planning. "I came from an engineering background and was amazed when I first studied it. I still remember the story of mirrors being placed in elevators as a solution for complaints about them being slow even though technically they were moving at a great speed. It turns out that the key problem is users getting bored during their ride," says Phong, "I keep telling people about this whenever someone asks me about design thinking."
Previously, Phong worked at KONE, F-Secure, and WithSecure in initiatives like smart city, virtual reality and digital twin in the construction industry, and AI in cybersecurity through design research, product development and project management roles. "Jumping around different roles and topics helps me see things from different perspectives. At its core, I don't think design thinking is something novel as it has been used in some other fields. However, not many people get it and know how to utilize it."
The VAMOS ecosystem is preparing co-innovation projects to develop and explore new business opportunities for its members. "I hope to bring the mindset of user-centricity and questioning common assumptions to help achieve more relevant and creative innovation that uses technologies to serve the user's purposes". Phong continues, "I saw the potential in VAMOS when I was first presented with a chance to join. It has varied types of actors who are problem owners (or customers) and problem-solvers. This will help us to approach innovation in a more holistic view where the needs of customers and users are addressed while considering the business and technological aspects of the development".