September 10, 2019

InDEx, the Industrial Data Excellence program, was created to investigate what industrial data can be collected, shared, and utilized for new intelligent services in high-performing, reliable and secure ways, and how to accomplish that in practice in the Finnish manufacturing industry. InDEx produced several insights into data in an industrial environment, collecting data, sharing data in the value chain and in the factory environment, and utilizing and manipulating data with artificial intelligence. Data has an important role in the future in an industrial context, but data sources and utilization mechanisms are more diverse than in cases related to consumer data. Experiences in the InDEx cases showed that there is great potential in data utilization.
Currently, successful business cases built on data sharing are either company-internal or utilize an existing value chain. The data market has not yet matured, and third-party offerings based on public and private data sources are rare. In this program, we tried out a framework that aimed to securely and in a controlled manner share data between organizations. We also worked to improve the contractual framework needed to support new business based on shared data, and we conducted a study of applicable business models. Based on this, we searched for new data-based opportunities within the project consortium. The vision of data as a tradeable good or of sharing with external partners is still to come true, but we believe that we have taken steps in the right direction.
DIMECC InDEx was the first finalized program by the members of the Finnish Advanced Manufacturing Network (FAMN)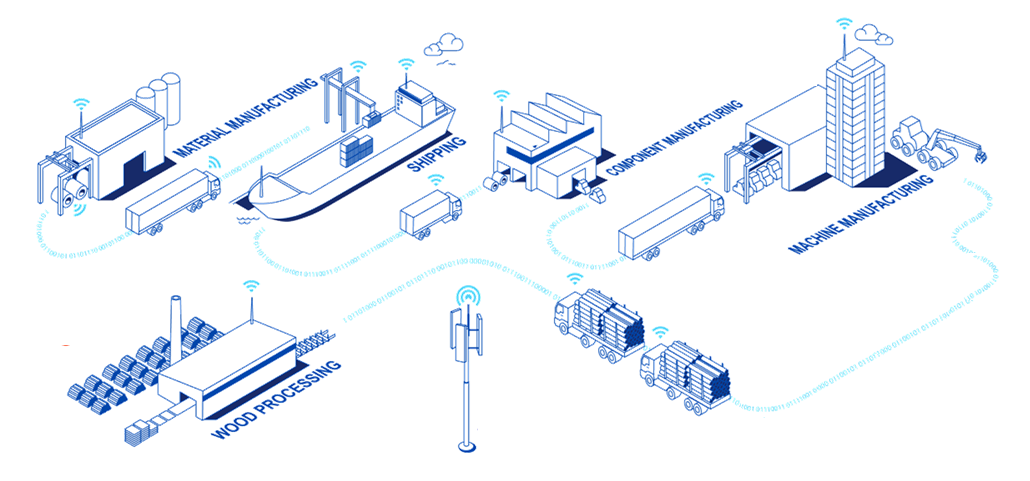 Facts
Duration:          9/2019 – 4/2022
Budget:             about 6 M€
Funding:            Business Finland and participating companies
Partners: Danfoss Drives, Fastems Oy, Elekmerk Oy, HT Laser Oy, Konecranes Oyj, Prima Power and Raute Oyj.
Collaborating research partners: Aalto University, Tampere University, the University of Jyväskylä, the University of Helsinki, and VTT.
Contac person: Seppo Tikkanen +358 40 840 2780, email seppo.tikkanen(at)dimecc.com
Final report:  InDEx Final Report DIMECC Publications Series 24
Final seminar: 17.5.2022 Tampere. Program and presentations videos coming available soon.
InDEx result publications:
Program info in Finnish and English 
Better plywood with artificial intelligence
HT Laser's logistics data development improves services
HT Laser digitalized the New Product Introduction Process
Prima Power revolutionizes sheet metal processing with Cloud Manufacturing – Quotation in seconds
InDEx final results seminar presentations are available below as pdfs and video links.
Fastems pdf  and video
Danfoss pdf and video
Konecranes pdf   and video 
Prima Power pdf and video
HT Laser / Elekmerk pdf and video
Smart factory (Konecranes, Fastems, Danfoss) video available here.
IDS (International Data Spaces) in Smart Factory Experiment, VTT pdf  and video
Gaia-X Finland at InDEx seminar pdf  and video
Industrial partner links:
Research partner links:
Funding partners: